The Restaurant at the End of the Web!!!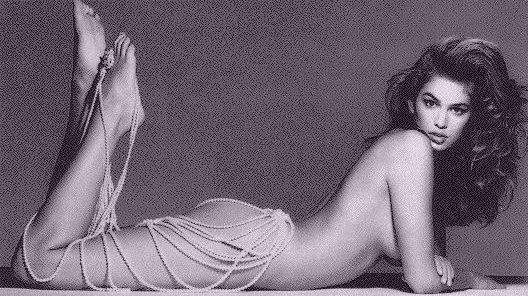 The Temple of The Goddess
(BEAMRIDER!'s tribute to The Goddess, Cindy Crawford)
Last modified November 23rd, 2004.

"Fall to your knees and worship her, mortal."
---
This site is dedicated to the second most beautiful woman in the world, The Goddess, Cindy Crawford. (The most beautiful woman in the world is my wife, Songbird, of course -- I'm no fool!) The Altar has many fine images of The Goddess, Cindy, for you to "pray to". You can also check out The Tabernacle to learn all kinds of facinating things about The Goddess as well as take a look at a few more pictures or check out other Cindy-related web sites by clicking on the many embedded links. Finally, there's The Confessional, where you can read messages left by some of The Goddess' faithful worshippers. Enjoy and keep watching this site for more Cindy!
---
Visit The Tabernacle and learn all about The Goddess.
Come worship at The Altar and bask in her beauty.
Read some of the messages left by others who worship The Goddess in The Confessional (and leave a "confession" of your own, if you dare).

NOTICE: Due to repeated bulk-spammings, you now have to enter a user name and password to gain access to The Confessional. When prompted, enter "faithful" for the user name and "cindy" for the password. This user name and/or its password may change from time to time.
---

Feel free to e-mail me at



with any comments you may have.
(That's "HIGHPRIEST * DOT * REW".)
---

---
---

This page is Netscape Enhanced. Click here to download Netscape Navigator NOW!



This page can also be displayed correctly with the Microsoft Internet Explorer.



---



Links2Go
Cindy Crawford






Copyright © 1996-2004 BEAMRIDER! Telecommunications, Inc.
The graphics (except for the background image) in this page were obtained from public sources on the Internet, therefore this page is given back to the public domain from which it came. This page may be copied and distributed freely.
No Modifications Allowed.
The background image is the property on BEAMRIDER! Telecommunications, Inc.
All Rights Reserved.
---